Information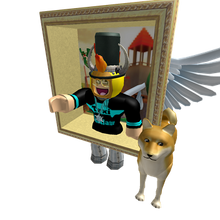 David83335 is the creator of Taxi Simulator: Brick Cars Edition, along with Brick Cars
David83335 joined ROBLOX in 8/25/2009, has 2M+ Place Visits, 38 forum posts, 17 friends, 4000+ followers, and he follows 2700+ users.
He has 20 places (games), including Taxi Simulator: Brick Cars Edition, and has monthly Outrageous Builders Club. (OBC)
He was first majorly known for Brick Cars, which has 180,000 visits. It was created on 7/19/2014.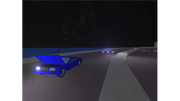 NPC
David83335 also spawns as a special NPC. Only one special NPC can be spawned at one time at a random location. The David83335 NPC has a 2x cash multiplier and unique delivery phrases.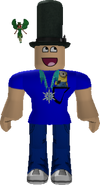 Trivia
The David83335 NPC only has unique successful delivery phrases, he uses default phrases when you do not deliver him on time.
The David83335 NPC has one default phrase along with two unique phrases when delivered successfully by a non-golden gamepass user.
There is a theory that David83335 is Guest 9015's roblox account due to the extremely similar color schemes of their vehicles and other objects.
Unlike David83335's other games, there is no vehicle with David83335 in it's name in Taxi Simulator.
Community content is available under
CC-BY-SA
unless otherwise noted.