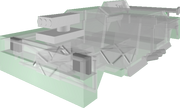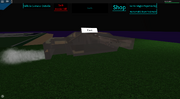 "DO A BACKFLIP!!!"
Information
The Ghostly Taxi was unlocked by completing a tedious task of which can be known of in the 2016 Halloween Event page. It's glowing and see through like the neon taxi, and emits light all around it.
Trivia
As of 1/11/16 & 2/11/16, this taxi lost it's flying ability. However, it regains it every Halloween.
Only 2256 have this taxi.