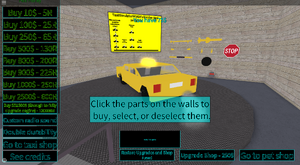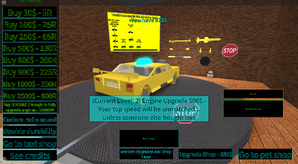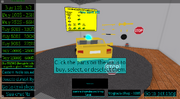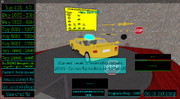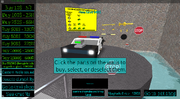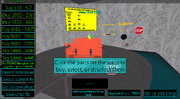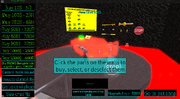 "The place where you buy stuff"
The Shop
The Shop is the place where you go to buy stuff with your in-game money, select another taxi, buy a gamepass, equip a pet, go to the credits, and buy cash with ingame money. There are Nine buyable upgrades and Seven Pets. There are 10 Shop levels, which can be bought with in-game money and HAVE to be bought in order. All but 2 levels unlock a buyable upgrade. A sound effect is played when purchasing ingame cash which can be found here:
☀https://www.roblox.com/library/138129701/Counting-Coins
Upgrades
Trim (50$) (Shop level 1)
Pets
Living Block (50$)
Taco (100$)
Doge (200$)
Lightbulb (150$) (Provides light)
Gold Block (1000$)
Pixelated Taxi (150$)
Mini You (500$) (2D model of your character)
Shop Levels
Level 1, Absolutely free! Unlocks all level 1 upgrades besides the Rocket Propulsion.
Level 2, costs 250$ Unlocks 3 upgrades.
Level 3, costs 350$ Unlocks 3 upgrades.
Level 4, costs 500$ Unlocks 1 upgrade.
Level 5, costs 750$ Unlocks 3 upgrades.
Level 6, costs 1,000$ Does not unlock any upgrades.
Level 7, costs 1,500$ Unlocks 1 upgrade.
Level 8, costs 2,500$ Unlocks 2 upgrades.
Level 9, costs 5,000$ Unlocks 1 upgrade.
Level 10, costs 25,000$ Unlocks 3 upgrades.
Community content is available under
CC-BY-SA
unless otherwise noted.