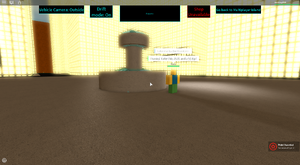 Information
The Fountain (SPV) is a location in the game "Taxi Simulator: Brick Cars Edition" It has one NPC. (Noob) It is only accessable in Single Player Valley. It is located in the middle of SPV.
Trivia
The Fountain has terrain water.
The water in the fountain goes through the walls and floor of certain parts of the Fountain.